Connor Tierney
Nickname: Connor

Current age and Birthday 23 years old, 05/07/1998

Hometown and State Kalgoorlie, Western Australia. However, in Inverloch, Victoria.

What is your day job? Pro rider.

What was your first bike? Yamaha Peewee 50

What bike/team/class did you ride for in 2020? SB Motorsports Ecstar Suzuki.
What bike/team/class are you riding in in 2021? Suzuki Suzuki RMX 450 for the Flooringsales.comSuzuki team in the MX1.

List your sponsors: SB motorsports, Suzuki, Ecstar Oils, Byrners Motorcycles, Pirelli, RK Chains and Sprockets, Willmax Graphics, Worthy Parts, Cassons, Oneal, Bell, Ogio, Gaerne, Leatt Goggles, Oneal, Krooztune, Strike Seats, SPMX, Trainers and Riding Coach, JP Sports Physiotherapy and Performance and my riding coach, Ross Beaton (Beatons Pro Formula).
What has been your biggest achievement, racing highlight in your career: 2019 Wollongong Supercross Main Event race Win SX2, 2016 Under 19's Second place
Do you have any race day superstitions: I only have one and it is that with new helmets I have to drop them and get a scratch on them before racing in it.

Who is your sporting idol: Definitely Chad Reed. Loved watching him growing up, he was definitely a big part of my passion for the sport through my early days racing.
Describe yourself in 20 words: I like to think I am someone who loves to keep things fun majority of the time with a serious side when needed. I love to be around family and friend's dirt bike riding is my life.

Fun or interesting fact about yourself? Love to play Fortnite with the boys when we get the chance. 

What social media platforms do you use: Facebook – connortierney7 & Instagram – @connortierney7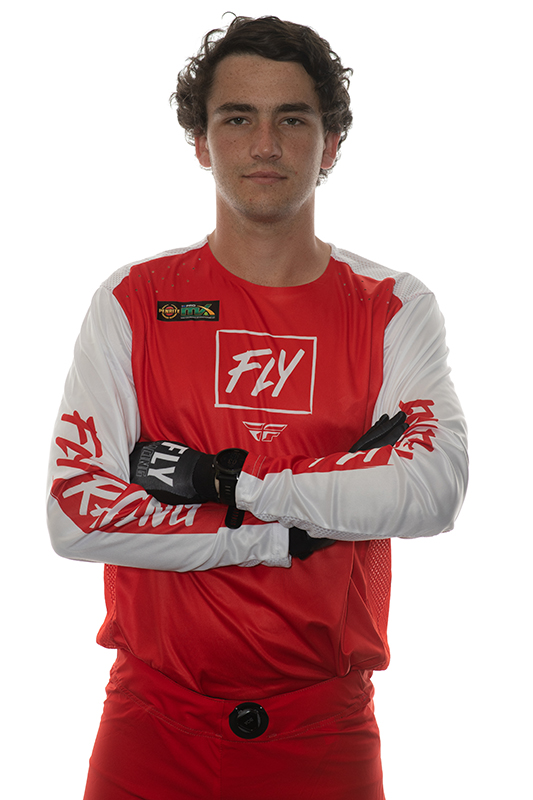 SHARE NOW
FANS

STAY UPDATED WITH ProMX NEWS