Connor Towill
Name: Connor Towill 22
Nickname: Connor
Current age and Birthday: 15 years old 20/06/2005
Hometown and State: Newcastle NSW
What is your day job? Fulltime Student currently in year 10
What was your first bike? KTM 50sx
What bike/team/class did you ride for in 2020? KTM 125 and 250
What bike/team/class are you riding in in 2021? KTM 125 and 250
List your sponsors: KTM Newcastle , KTM Australia , Fox Australia , Wilmax Graphics, Strikeseats, Chris Woods Performance, Luke George Coaching, To the Edge Performance, Kopamine, Dunlop.
What has been your biggest achievement, racing highlight in your career? Winning the Australian Junior Titles and State Titles are all great rides and representing Australia at the World Junior FIM in Horsham
Do you have any race day superstitions: nothing to report here … haven't found anything.
What is your ultimate goal in the sport? To be the fastest in Australia and to ride in the US.
Describe yourself in 20 words: Committed to my sport , I am focussed on my overall fitness and am determined to succeed.
Fun or interesting fact about you: One of my favourite things to do is a hard session at the gym.
What social media platforms do you use: Instagram – Connor_Towill22 Facebook – Connor Towill MX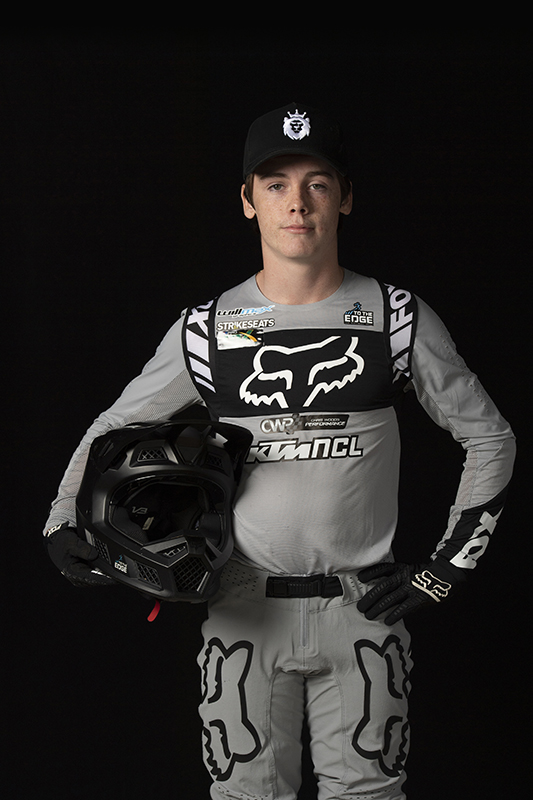 SHARE NOW
FANS

STAY UPDATED WITH ProMX NEWS