Isaac Ferguson
Nickname: Izzy
Current age and Birthday: 23 years old, 31/03/99
Hometown and State: Sunshine Coast, Queensland
What is your day job: Epoxy Floor Company – Vision Epoxy.
What was your first bike: KTM 50.
What bike/tea/class did you ride for in 2020? Davey Motorsports.
What bike/team/class are you riding in in 2021? GASGAS MC 250Ffor Rising Motorsports/ GasGas Australia in the MX2 class.
List your sponsors: AFS Constructions, FXR, Golden Tyre Australia, Rising Motorsports, JVR.
What has been your biggest achievement, racing highlight in your career? Racing every year with very minimal support, doing the work off my own back and out of my own pocket. I'm proud to say I can do this and be competitive in my class.
Do you have any race day superstitions? I always put my right knee brace on first.
What is your ultimate goal in the sport? Ultimately, chasing the championship like everyone else.
Who is your sporting idol? James Stewart and Ryan Villopoto.
Describe yourself in 20 words: I'm a quiet worker, determined and works hard.
What social media platforms do you use: Facebook – Isaac Ferguson & Instagram – @isaac_ferguson149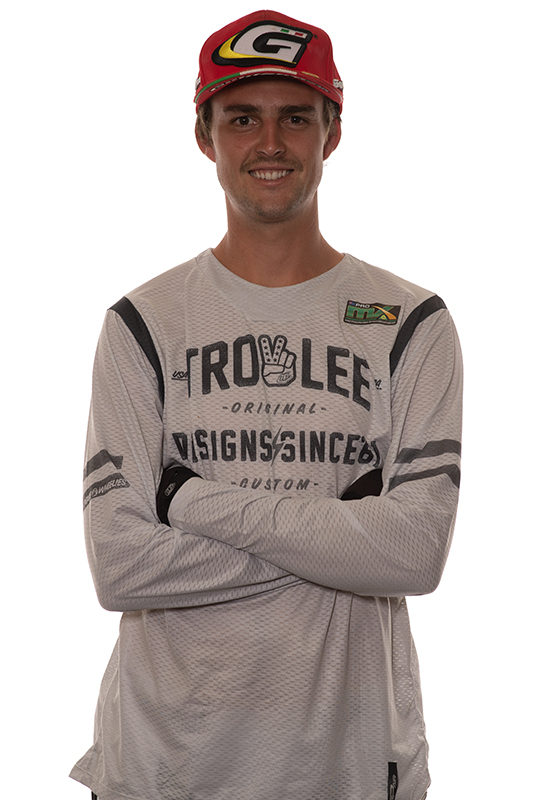 SHARE NOW
FANS

STAY UPDATED WITH ProMX NEWS