Liam Andrews
Current age and Birthday: 19 years old, 09/12/2002
Hometown and State: Bendigo, Victoria
What is your day job? Pro rider.
What was your first bike? Yamaha PeeWee 50
What bike/team/class did you ride for in 2020? I had my own deal going and I was supposed to race in the MXD class but because of Covid that didn't happen.
What bike/team/class are you riding in in 2021? I ride a YF250F for the WBR Bulk Nutrients Yamaha Race Team in the MX2 class.
List your sponsors: Bulk Nutrients, WBR motorcycles, Yamaha, Yamalube, YMF, YMI, Scott, Alpinestars, Zeta, Mx Ink, Strike Seats, Dunlop, Yamalube, Pro circuit, VP race fuels, Ficeda, Pod active, SP tools, Braking brakes, Cycra, Echuca performance, Advanced Cranes
What has been your biggest achievements, racing highlight in your career: I won an Australian title and have multiple podiums over the years. Being able to go to Belgium in 2014 to race the World titles. Joining the Yamaha's junior development team under Cameron Taylor and being selected to represent Australia at the World titles in Horsham 2018.
Do you have any race day superstitions: I have certain routines I go through on race day, but not any superstitions.
What is your ultimate goal in the sport: My dream is to one day have the opportunity to race either in America or Europe.
Who is your sporting idol: Eli Tomac. The raw speed he has at times is unbelievable, how he is able to come through and pass some of the best guys in the world and gap them is something I dream of being able to do.
Describe yourself in 20 words: I am an adventurous and competitive person who likes having fun with my mates.
Fun or interesting fact about yourself: I like to ride mountain bikes, and race pit bikes in my spare time.
What social media platforms do you use: Facebook – Liam Andrews, Instagram – @liamandrews32 & Snap chat – liamandrews32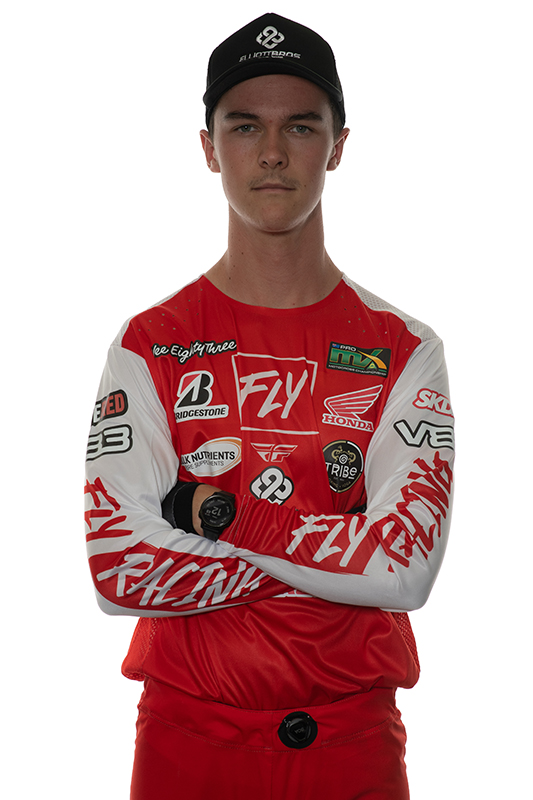 SHARE NOW
FANS

STAY UPDATED WITH ProMX NEWS