Tye Jones
Nickname: TJ

Current age and Birthday: 18 years old, 11/11/2002
Hometown and State:  Mackay, Queensland

What is your day job? Apprentice Plumber.

What was your first bike? Suzuki DRZ70

What bike/team/class did you ride for in 2020? Worked, didn't race and rested and recovered from some kidney issues.

What bike/team/class are you riding in in 2021?  Husqvarna FC250 for Mackay Motorcycles in the MX2 class.

List your sponsors:  Husqvarna Australia, Davey Motosports, Raceline, MPE Suspension, Mackay Motorcycles, Pirelli, Motorex, Parramatta Racing, Rival Ink, JGT (Jake Gook Training), Focus Training, SP Moto Seats, Key Solutions Group, Major Electrical, D B Jones Plumbing

What has been your biggest achievement, racing highlight in your career: Second place in the 2018 AJMX.

Do you have any race day superstitions: Not really – Actually not forgetting to put my transponder on.

What is your ultimate goal in the sport: To win a National Championship and hopefully get a factory ride in 2022 if I do well. On top of that, to help out and give back to the younger riders out there trying to achieve the same goal.

Who is your sporting idol:  Ryan Villopoto.

Describe yourself in 20 words:  Not really sure left it us to the missus, "hard working, loving, dedicated, cheeky, smiley, funny, kind hearted" That's it,

Fun or interesting fact about yourself: Hardest working, highest paid and only apprentice at DB Jones Plumbing.
What social media platforms do you use: Facebook – Tye Jones, Instagram – @tyejonesmx & Snapchat – Tyejones49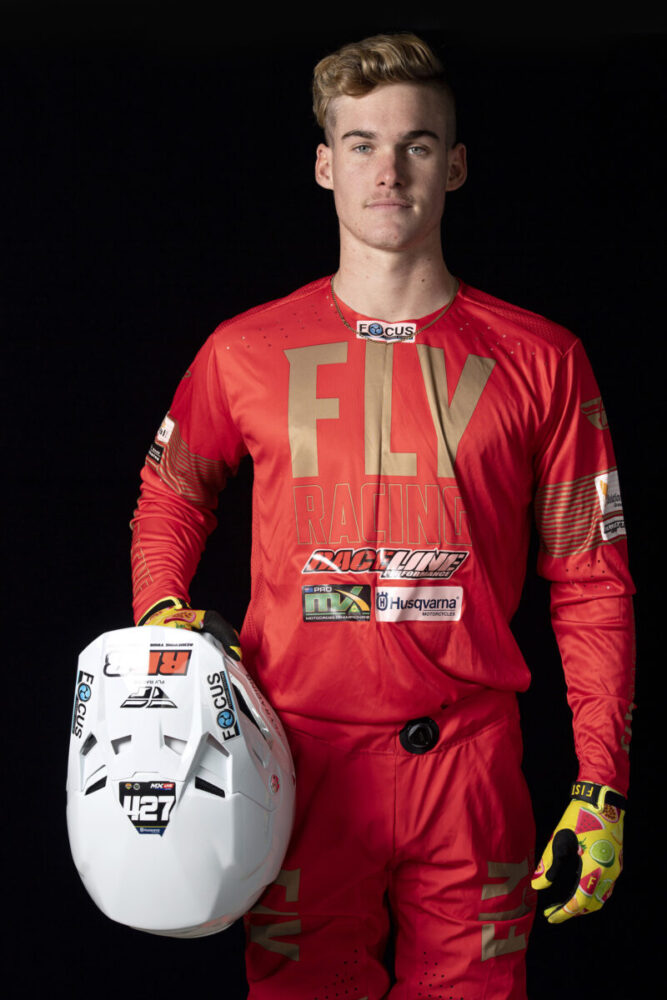 SHARE NOW
FANS

STAY UPDATED WITH ProMX NEWS