Zane Dorrell
Name: Zane Dorrell 28
Nickname: ZaneO
Current age and Birthday: 18 years old, 23/01/2003
Hometown and State: Jimboomba, Queensland
What is your day job? Just finished high school, so having a gap year
What was your first bike? Yamaha PeeWee 50
What bike/team/class did you ride for in 2020? KTM 250F in MXD at state level.
What biker/team/class are you riding in in 2021? Kawasaki KX250F in the MX2.
List your sponsors? Raceline Performance, Serco Motorsport, InZane Racing, Performance Wholesale, DeanFerris Coaching.
What has been your biggest achievement, racing highlight in your career? Being consistently in the top 10 in the sunny state racing for the last 10 years.
Do you have any race day superstitions: No.
What is your ultimate goal in the sport? My ultimate goal in the sport is to get a factory ride.
Who is your sporting idol? Dean Ferris and Jeffery Herlings.
Describe yourself in 20 words: I'm a chill guy that likes riding motorbikes and hanging out with my mates.
Fun or interesting fact about yourself: I love playing motocross video games just as much as I do love racing in real life.
What social media platforms do you use: Facebook – Zane Dorrell & Instagram – @zanedorrell28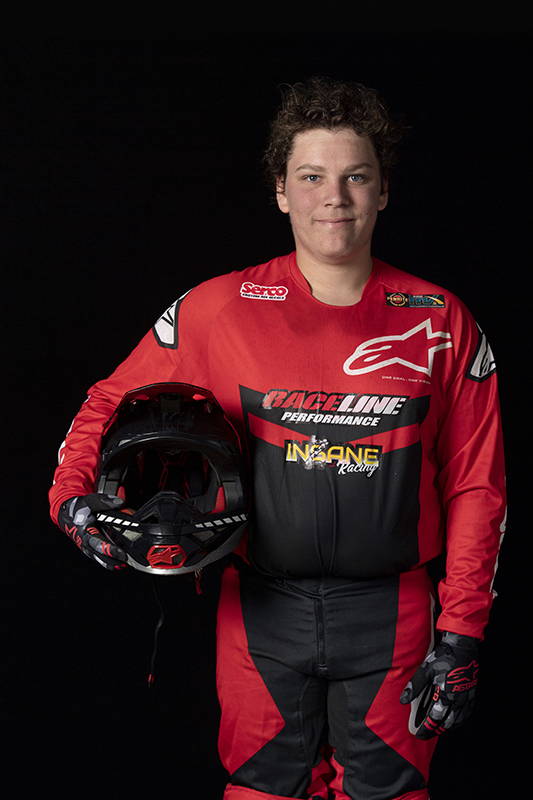 SHARE NOW