2021 Australian Champions Crowned From The Inaugural Penrite ProMX Championship Presented By AMX Superstores
Motorcycling Australia (MA) and the ProMX Management team are thrilled to announce 3 new Australian Champions have been crowned across their respective classes of the Penrite ProMX Championship presented by AMX Superstores (ProMX).
The ProMX Management team has today made official the difficult decision to conclude the inaugural ProMX Championship after three rounds of the Championship have been run. Unfortunately, after no clear directives have developed from State Governments as to a realistic time frame around state border openings, the necessary decision has been made that the ProMX Championship cannot be completed in a timely manner before the end of 2021.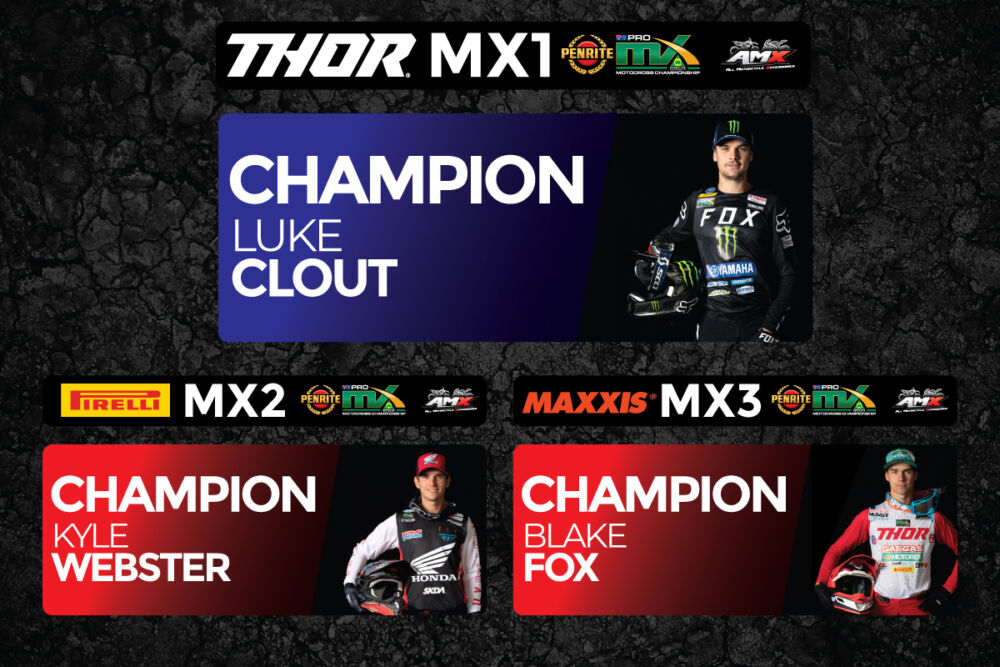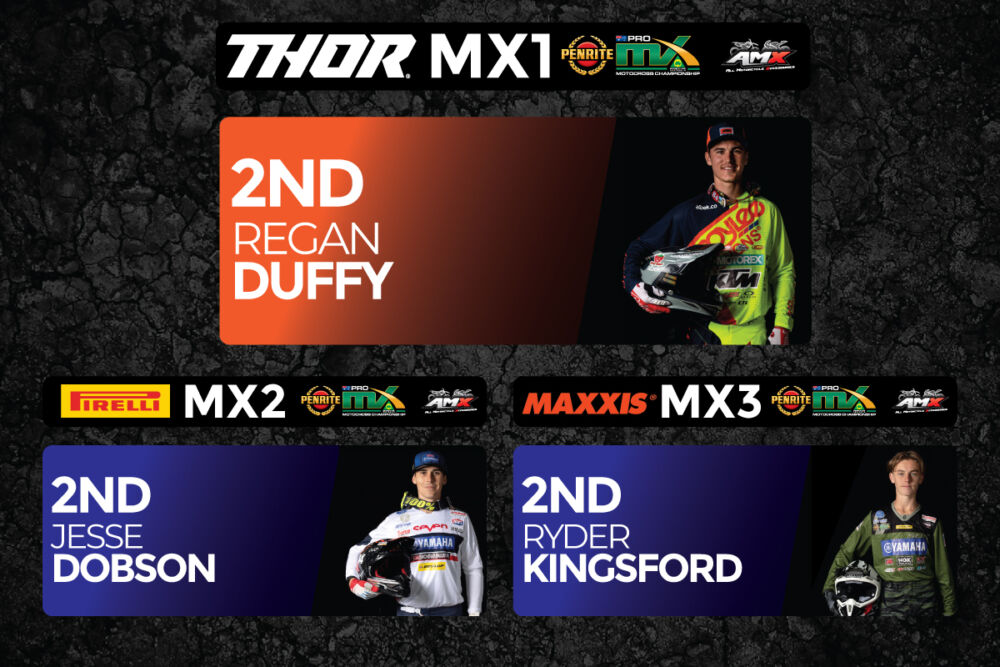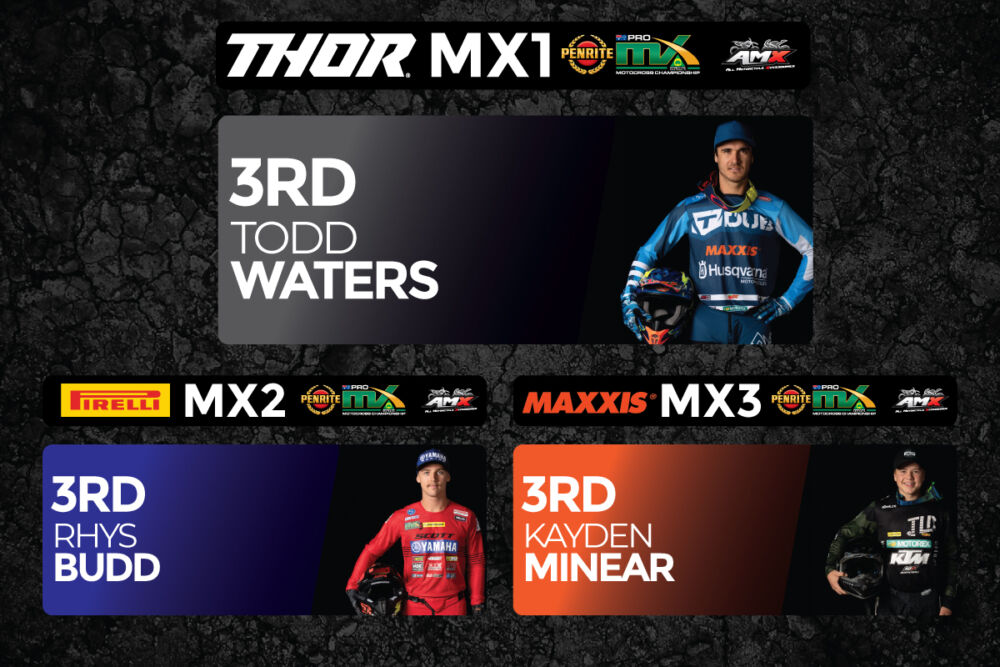 You can view the full ProMX Championship standings here https://auspromx.com.au/results/

The ProMX management team wishes to acknowledge all competitors, teams and fans for their support and persistence in an incredibly challenging domestic climate here in Australia over the past twelve months since the new ProMX Championship was announced.
We are proud that at a minimum, we were able to run three championship events of the inaugural ProMX Championship, crown Champions in their respective classes and establish a return to racing in Motocross on a national level for the first time since 2019.
The experience gained this year will serve as a fantastic base for the 2022 ProMX Championships, with preparation already well underway. Guaranteed to be bigger and better in 2022, fans and industry can expect exciting announcements very soon around next year's Championship developments.
ProMX wishes to extend a further thank you to all industry partners of the series, whom without your support and dedication, the 2021 ProMX Championships would not have been possible. We look forward to strengthening our relationships with you into the 2022 Championship.
The ProMX Championship Press Conference will take place via an online based Zoom platform tonight at 6pm AEDT where the top three in each Championship class will be awarded their Championship placings virtually and be present for limited media questions for all attending media. This Press Conference will be invite only, please contact to joe@idmediagroup.com.au for attending media invites.
To stay up to date with the latest Penrite ProMX Championship, presented by AMX Superstores news, visit the ProMX Facebook, ProMX Instagram, and join the ProMX Championship subscriber mailing list by clicking the link HERE and entering your details.
SHARE NOW
FANS

STAY UPDATED WITH ProMX NEWS