$8,000 Serco Holeshot Awards Initiative announced for Penrite ProMX Championship
$8,000 Serco Holeshot Awards Initiative announced for Penrite ProMX Championship
The Serco Holeshot Award initiative will see $8,000 up for grabs across the Thor MX1, Pirelli MX2 and Maxxis MX3 classes which form the 2021 Penrite ProMX Championship, presented by AMX Superstores (ProMX).
The holeshot program will consist of the 100% Goggles MX1 Holeshot Award at $250 per moto, the Seven Holeshot Award at $150 per moto and the Matrix Stands Holeshot Award at $100 per moto. All three Serco brands combined ensures $1000 per round is there for the taking.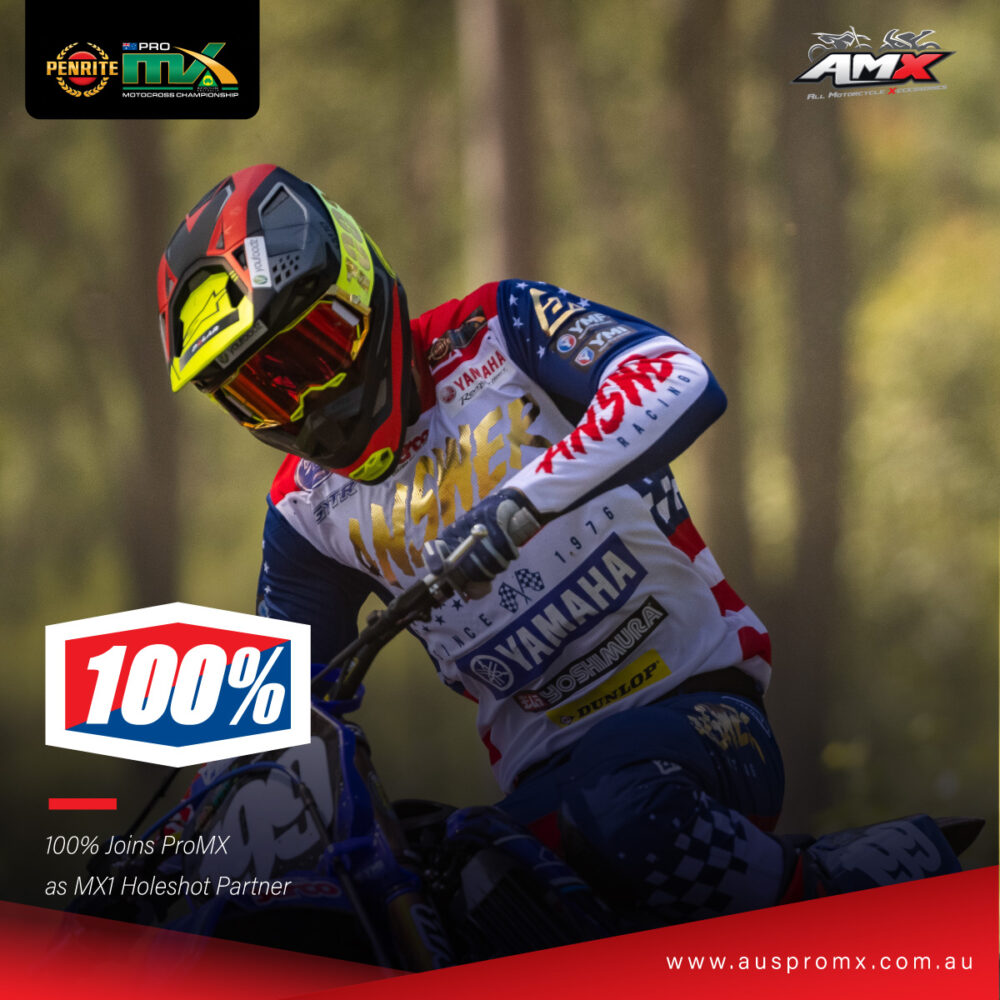 Rounds with back to back races in MX1, will see the first of the two races qualify for the holeshot award.
100%, Seven and Matrix are all products imported and distributed by Sercoone of the Australian Motocross industries most established and reputable companies.
Motorcycling Australia CEO Peter Doyle, welcomed 100%, Seven and Matrix via Serco as ProMX series partners:
"Serco is a well known and highly reputable organisation within the industry as one of the leading distribution companies, with a premium range of brands and products. For Serco to step up and support the inaugural 2021 Penrite ProMX Championship and make the holeshot awards possible is a testament to their passion for professional racing alongside their championship winning race team"
"The holeshot awards will offer riders the extra incentive on race day to holeshot and provide additional excitement for the live TV coverage, to see who can hold their nerve collect the cash when the gate drops!"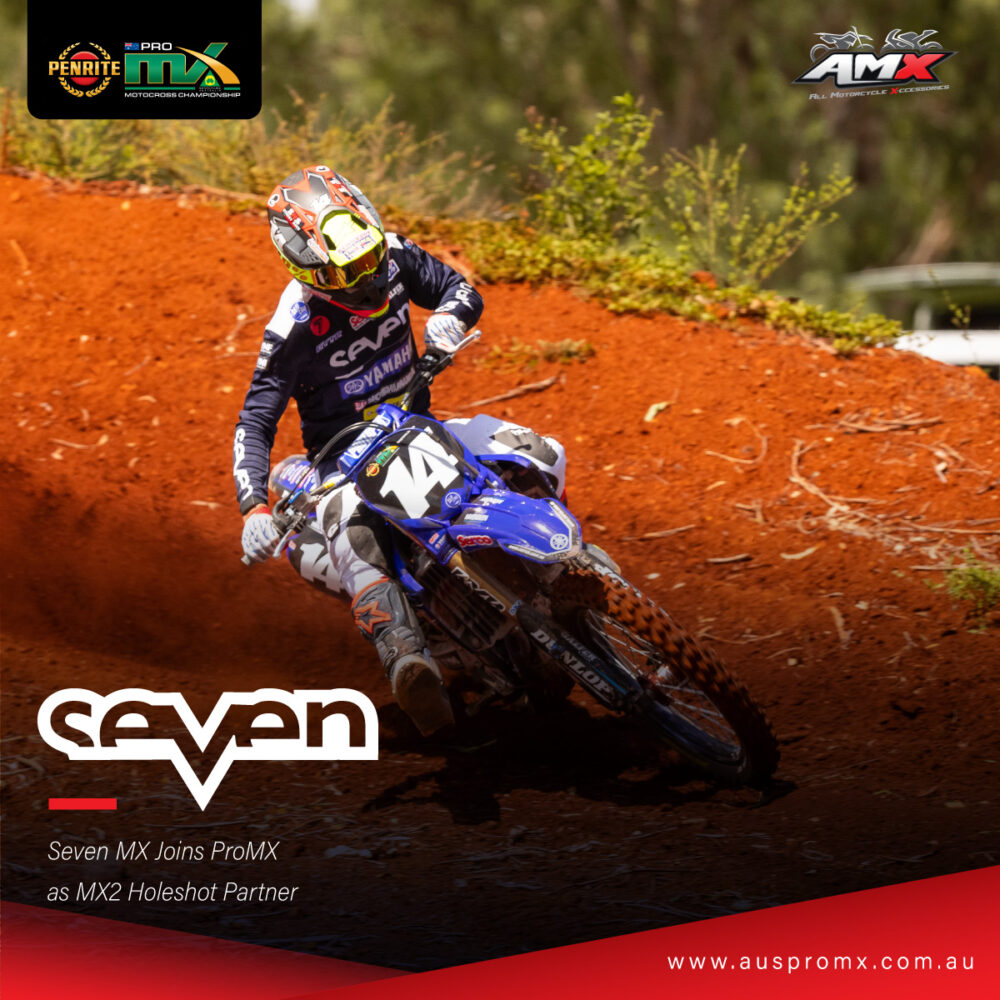 Serco Pty Ltd owner Gavin Eales also commented on the new partnership.
"At Serco, we love to go racing. We are passionate about the brands we distribute, our race team and professional racing as a whole. After a long year off in 2020, we are thrilled to be back behind the gates in a few short weeks and to have our brands 100%, Seven and Matrix partnered with ProMX for the holeshot awards. This is a great platform to support both the riders, the series and to promote our industry leading products nationwide on race day and via the TV coverage. "
Serco Pty Ltd are based in Queensland and are the distributors for some of the world's leading brands in Motorcycle parts, apparel and accessories. You can learn more about Serco by visiting their website at https://www.serco.com.au/ or @sercomotorsport on Instagram.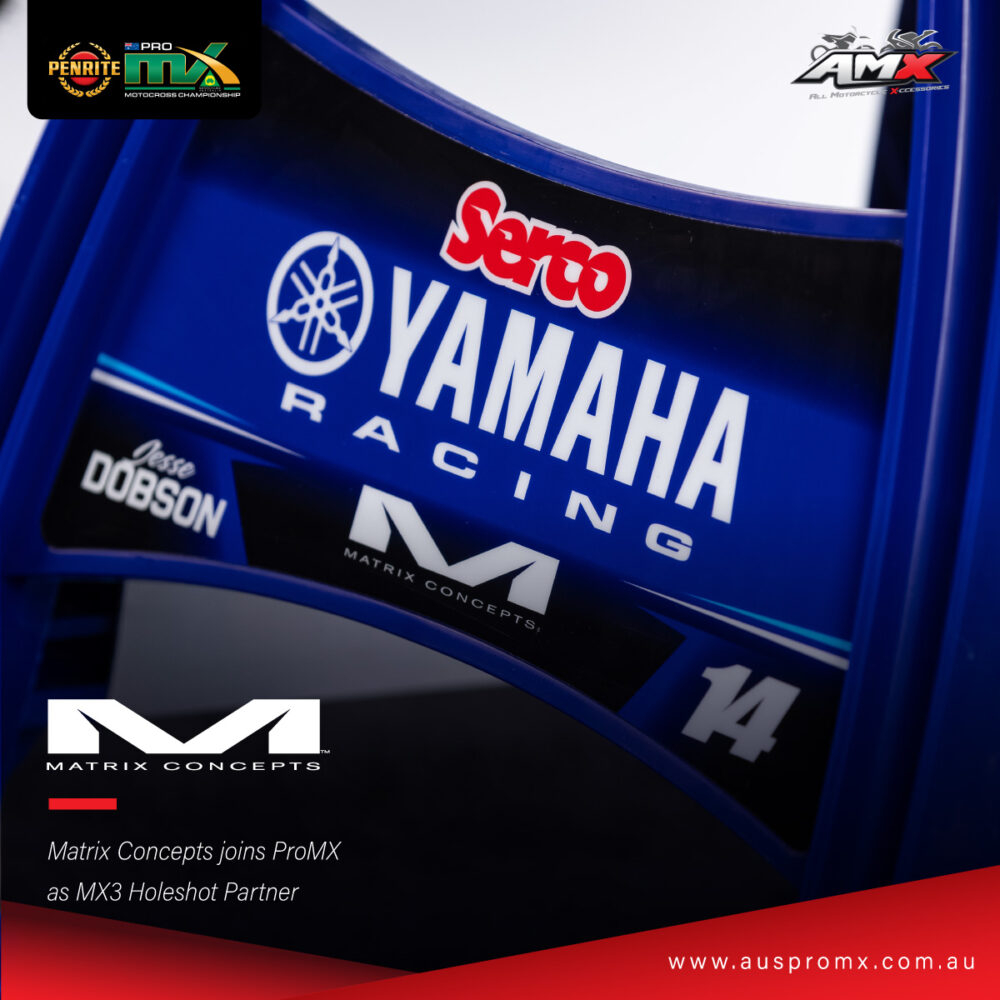 Tickets are on sale and available now for round one at Wonthaggi on April 11th, exclusively through the Ticketebo platform via the Penrite ProMX website.
To stay up to date with the latest Penrite ProMX Championship, presented by AMX Superstores news, visit the ProMX website, ProMX Facebook, ProMX Instagram, and join the ProMX Championship subscriber mailing list by clicking the link HERE and entering your details.
SHARE NOW
FANS

STAY UPDATED WITH ProMX NEWS