#948 Holly Vanderboor
Nickname: Holly
Hometown / State: Brisbane, QLD
DOB / Age: 18/03/04
Hero growing up: James Stewart
First bike was? Pee wee 50
ProMX class: MXW
Bike in 22? Yz250f / Surawski motocross coaching
For training? Bike , gym, mountain bike.
Sponsors in '22: Surawski motocross coaching, ultimate motorbikes Springwood
Describe yourself: I am very passionate about motocross, I like having fun riding with my mates. I also take my racing seriously, I like training to be fit and put effort into developing my skills at coaching gaining experience at racing and have a determination to bring my best come race day. I also like to help my coach on coaching days.
Interesting fact? Help coaching at QMP
When not riding: Spend time with my dog lady, hang out with my friends, chilling out watching Netflix
Before a race? Planning out the race and talk to the coach
Instagram: @Holly_vanderboor948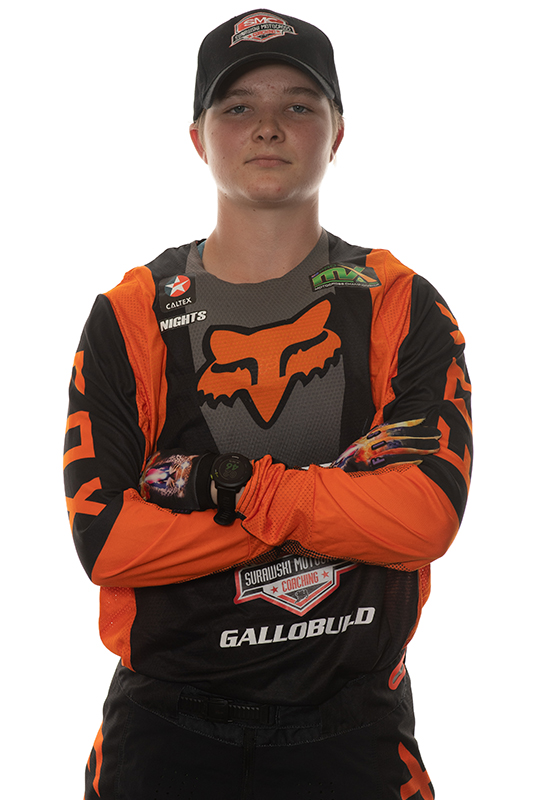 SHARE NOW
FANS

STAY UPDATED WITH ProMX NEWS