Bryce Ognenis
Nickname: OG
Current age and Birthday: 21-years-old,21/07/99
Hometown and State: Melbourne Victoria
What is your day job? Owner of my own company – Worxx Carpentry
What was your first bike? Yamaha PeeWee50
What bike/team/class did you ride for in 2020? Nothing.
What bike/team/class are you riding in in 2021? Bike: KTM 450,Worxx Team
List your sponsors: Worxx Carpentry, SPMX, Mark Mair, Willmax, BOLT.
What has been your biggest achievement, racing highlight in your career? Vibes
Do you have any race day superstitions: No. I'm all over the place.
What is your ultimate goal in the sport? Do it for myself, have fun, and ride to my full potential.
Describe yourself in 20 words: Driven, grinder, filter less, fun, and honest.
What social media platforms do you use: Instagram – @bryce_ognenis38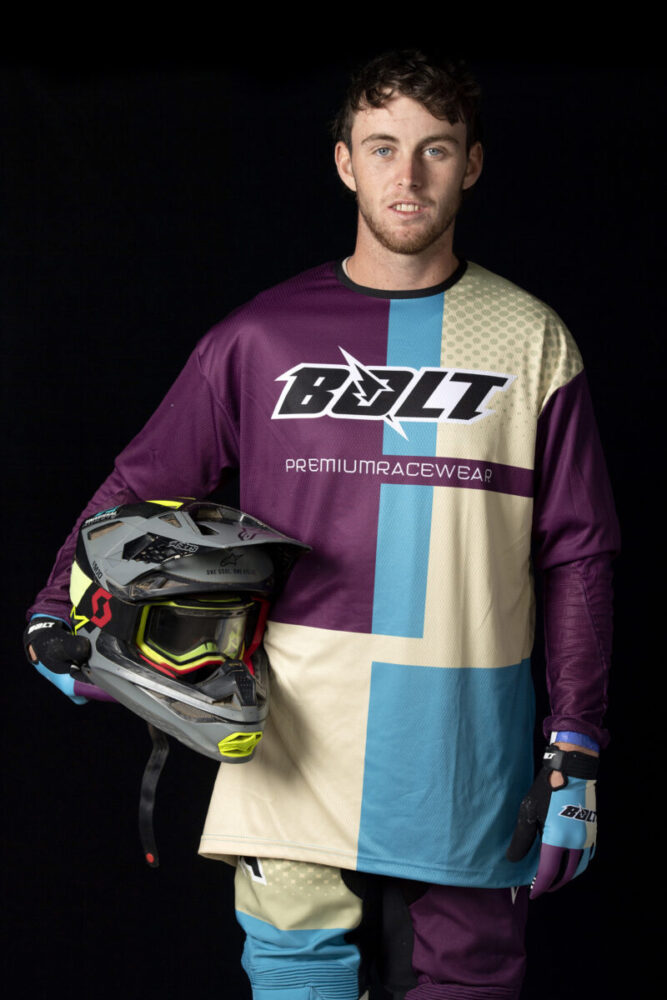 SHARE NOW
FANS

STAY UPDATED WITH ProMX NEWS