Classic Motocross Evolution Cup A Huge Success At Maitland
The Classic Motocross Evolution Cup gave a two stroke taste of nostalgia and amazing on track battles at Maitland for Round 4 of the Penrite ProMX Championship presented by AMX Superstores.

In the opening moto of the day we witnessed some of the most intense battles throughout the weekend with Australian Motocross legend Craig Anderson trading multiple passes with Liam Beverly. Anderson would win moto 1, with Beverly claiming the win in moto 2, an unfortunate 9th position for Craig Anderson in moto 2 would see Beverly only needing a consistent finish in the final moto to claim the overall victory.
Craig Anderson would win moto 3 claiming 2nd overall, with Beverly in 2nd for the moto giving him the overall win for the day. Danny Anderson would secure third overall.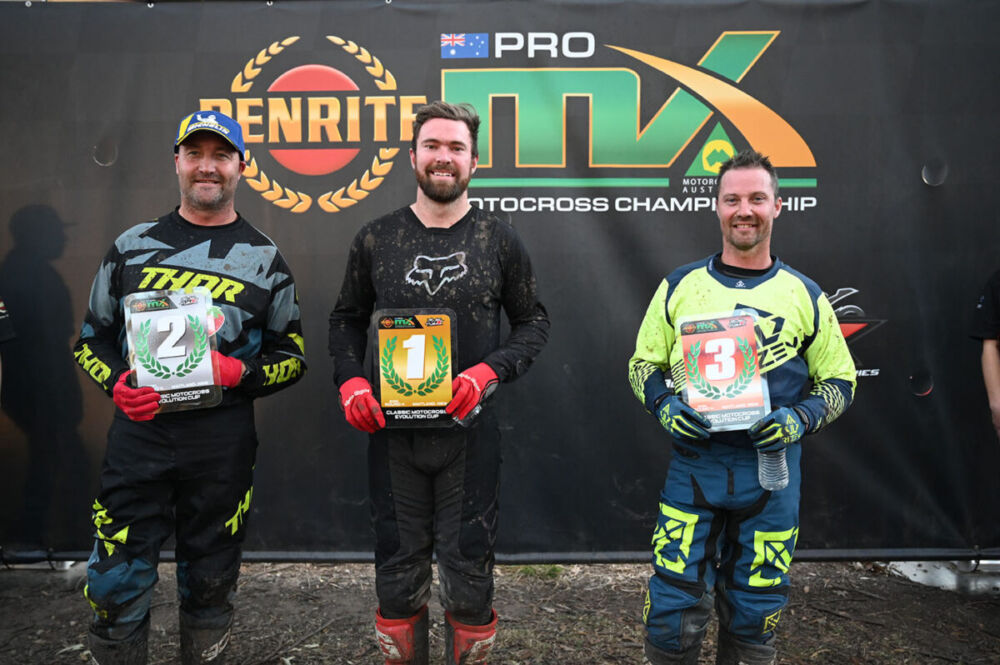 To stay up to date with the latest Penrite ProMX Championship, presented by AMX Superstores news, visit the ProMX website, ProMX Facebook, ProMX Instagram, and join the ProMX Championship subscriber mailing list by clicking the link HERE and entering your details.
SHARE NOW
FANS

STAY UPDATED WITH ProMX NEWS