Coffs Harbour Set To Host "Retro" Round 6 Of ProMX Championship

Coffs Harbour, NSW will host Round 6 and the official "Retro Round" of the 2022 Penrite ProMX Championship presented by AMX Superstores (ProMX) this Sunday July 24th. The fun and atmosphere of the "Retro Round" will combine incredible ProMX Championship classes on track action with the Pre 95 and Classic Evo Cup support classes, giving race fans and classic Motocross enthusiasts alike a great opportunity for a once a year show of heritage and nostalgia on the race track.
Northern NSW race fans will be in for a real treat of incredible on track action and even have the chance to meet their former racing heroes with Saturday afternoons "Australian Motocross Legends" meet and greet from 4.30pm at the track, featuring former Champions and legends such as Jay Marmont, Glen Bell, Craig Dack, Lee Hogan and more.
Away from the fun of "Retro Round", it's all business as Coffs Harbour hosts the gate keeping round that leads to the Road To The Championship, with the final two QLD rounds of the ProMX Championship in August. It is safe to say that any riders looking to stake their claim on being in Championship contention down the stretch will need to make their mark and a big statement this weekend at Coffs Harbour.
In the THOR MX1 class, the entire field of riders has witnessed the coming of age of CDR Yamaha Monster Energy's Aaron Tanti over the last few gate drops of the Championship. Tanti has gone from strength to strength, taking the final moto win at Gillman Round 4 and 1-1 maximum points at Round 5 at Maitland. The momentum, intensity and flawless bike set up of Tanti is clearly swinging in his favour and Tanti will look to capitalise on this with more moto wins and points from Coffs Harbour. As unlikely as Tanti's Championship run may have seemed at the start of the Championship, he now sits with a healthy 26 point lead as the Red Plate holder ahead of Husqvarna Australia's Todd Waters in 2nd, with GO24 KTM's Brett Metcalfe 2 points further back in 3rd in the Championship. For these two veterans, it will be crucial to bridge the gap to Tanti now and establish a challenge to his emerging Championship run. The anomaly within the top five in the points is HRC Honda Racing Australia's Dean Ferris, sitting in 4th with 175 points heading into Round 6. Ferris has shown flashes of his blistering speed and dominating strings of moto wins that he was so famous for, but small injuries and consistency have hampered his Championship potential. Ferris is a rider who can rebound and mount a run at any time and Coffs Harbour will be the time for him to mount his charge on Tanti and make up points to get himself back in contention for the THOR MX1 Crown. Kirk Gibss on the KTM Australia machine sits in 5th position, however surgery on an injured thumb from Maitland may hamper his on track intensity for this weekend. Outside of the Championship top 5, BBR Motorsports Matt Moss has also seen a return to form at Maitland where he finished 2nd overall and will look to carry his momentum into the rest of the season.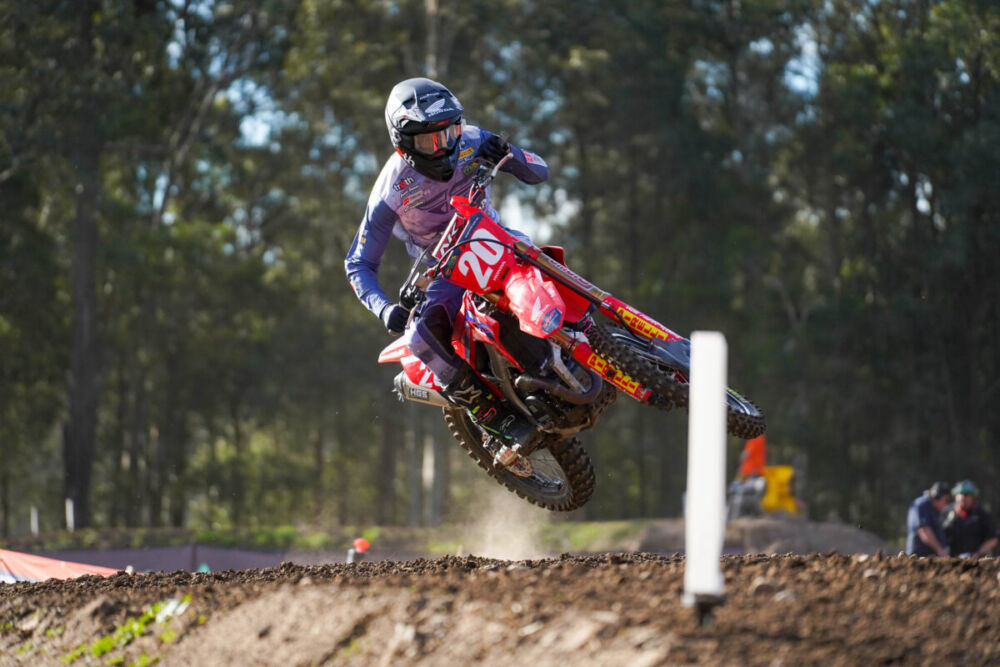 In Pirelli MX2, it has continued to be the Wilson Todd show all season long. Todd has been on another level and Maitland was no exception. The HRC Honda Racing Australia rider has shown a combination of unmatchable speed and at times, patience and maturity to weather the storm of challengers. Todd sits with a healthy points lead with the Championship Red Plate and down the stretch, it really is the challengers who will provide the potential for an upset with moto and Round wins. The Challengers come in the form of Serco Yamaha's Jesse Dobson fresh off his 2nd overall at Maitland, Yamalube Yamaha's Rhys Budd who will look to rebound after a challenging time at Maitland, Serco Yamaha's Bailey Malkiewicz who continues to recover from his knee injury from Gillman and return to the race winning form we saw at Mackay earlier in the season . GAS GAS Australia mounted Noah Ferguson will look to continue the momentum of his first career overall podium finish with 3rd at Maitland, as will Husqvarna Australia's Dylan Wills and the Empire Kawasaki team mates of Haruki Yokoyama and Jai Constantiniou, all having breakout rides at Maitland. Can any of these riders mount a challenge to Wilson Todd at Coffs Harbour? We will see on Sunday when the gate drops.
Maxxis MX3 continues to deliver the perfect blend of unpredictability, speed and battles that the learning ground for the next generation of Australian Motocross talent is so well known for. Coming into Coffs Harbour, we have a new Red Plate holder in KTM Australia's Kayden Minear who has shown great consistency, mixing Moto and Round wins with top 5 finishes to take the Red Plate into Coffs Harbour with a 23 point lead. HRC Honda Racing Australia's Cambell Williams will look to rebound from his misfortune at Maitland with a DNF, as Husqvarna Australia's Jack Mather, who is 2nd in the Championship standings, looks to continue his fantastic season run. Race winners in the form of KTM Newcastle's Connor Towill and Maitland overall winner, Ride Red Honda's Ty Kean, will feature into the battle up front in what is sure to be non stop action at Coffs Harbour.
Get your tickets for Coffs Harbour here and don't miss any of the action
https://www.ticketebo.com.au/motorcyclingaustralia/penrite-promx-championship-presented-by-amx-superstores-rd-6-coffs-harbour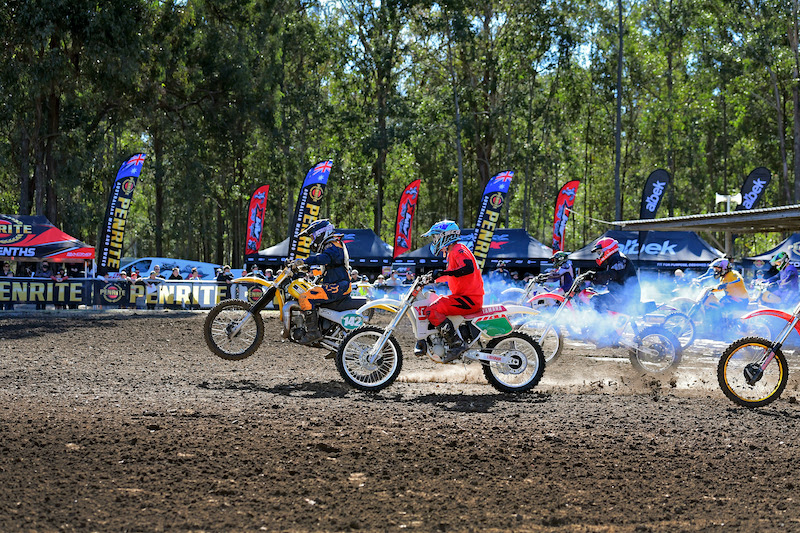 2022 Penrite ProMX Championship Presented By AMX Superstores
Round 1 – Wonthaggi VIC, 27th March
Round 2 – Mackay QLD, 10th April
Round 3 – Wodonga VIC, 1st May
Round 4 – Gillman SA, 29th May
Round 5 – Maitland NSW, 26th June
Round 6 – Coffs Harbour NSW, 24th July
Round 7 – QLD Moto Park, 14th August
Round 8 – Coolum QLD, 20-21st August
SHARE NOW
FANS

STAY UPDATED WITH ProMX NEWS