Connor Rossandich
Name: Connor Rossandich 202
Nickname: Rosso
Current age and Birthday: 17 years old 2/2/2004
Hometown and State: Tongarra NSW
What is your day job? 2nd year apprentice floor and wall tile
What was your first bike? 6 KTM 50cc
What bike/team/class did you ride in in 2020? rode 125 and 250 both KTM
What bike/team/class are you riding in in 2021? 250cc and 350cc KTM
List your sponsors, Carr Brothers, Hoissier Tyres, Fist, Readman Civil, New Image Landscapes, Shift Gear, Motorex Oils, Pro Image
What has been your biggest achievement, racing highlight in your career? 2019 Nsw state champion, 2020 East coast mx champion on 125cc and 250cc
Do you have any race day superstitions? no superstition probably bacon egg breakfast.
What is your ultimate goal in the sport? Goal to win or top 3 in MX3 for 2021
Who is your sporting idol? Idol will be Cooper Webb and Ryan Dungey
Describe yourself in 20 words: I'm a quiet person, loves my job and motorcross driven.
Fun or interesting fact about you? I'm a quiet personWhat social media platforms do you use: Facebook and Instagram Connor Rossandich  #202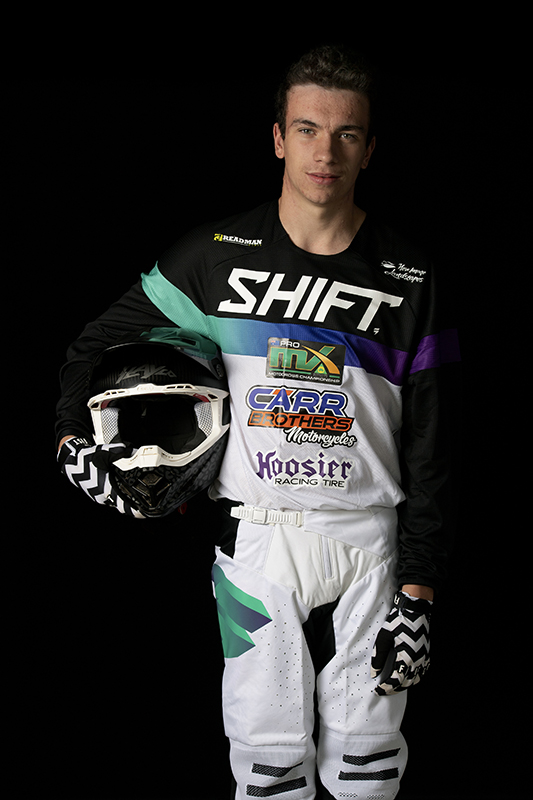 SHARE NOW
FANS

STAY UPDATED WITH ProMX NEWS