Jayce Cosford
Nickname: Jayce

Current age and Birthday: 20 years old, 11/03/2001
Hometown and State: Nanango, Queensland.
What is your day job? Spray pave and epoxy floors.
What was your first bike? Honda QR50

What bike/team/class did you ride for in 2020? YZ250F, for Top Gun Motorcycles.
What bike/team/class are you riding in in 2021? 2021 YZ250F, riding for Top Gun Motorcycles Yamaha in the MX2 class.
List your sponsors: Top Gun Motorcycles, Yamaha, JPM Motorsports, MPE Suspension, FLY Racing, Asterisks, Bridgestone, Kwala. 

What has been your biggest achievement, racing highlight in your career:  under 19's National Moto win and overall podium finish.

Do you have any race day superstitions: No
What is your ultimate goal in the sport: To race in the Monster Energy AMA Supercross.
Who is your sporting idol: Tony Cairoli.

Describe yourself in 20 words: A country kid racing around the country out of a van, with a strong passion for motocross.
Fun or interesting fact about yourself. Grew up in Middlemount, Queensland, and learnt to ride on an old BMX track.
What social media platforms do you use: Facebook – Jayce Cosford, Instagram – @jayce_754 & TikTok – jayce_754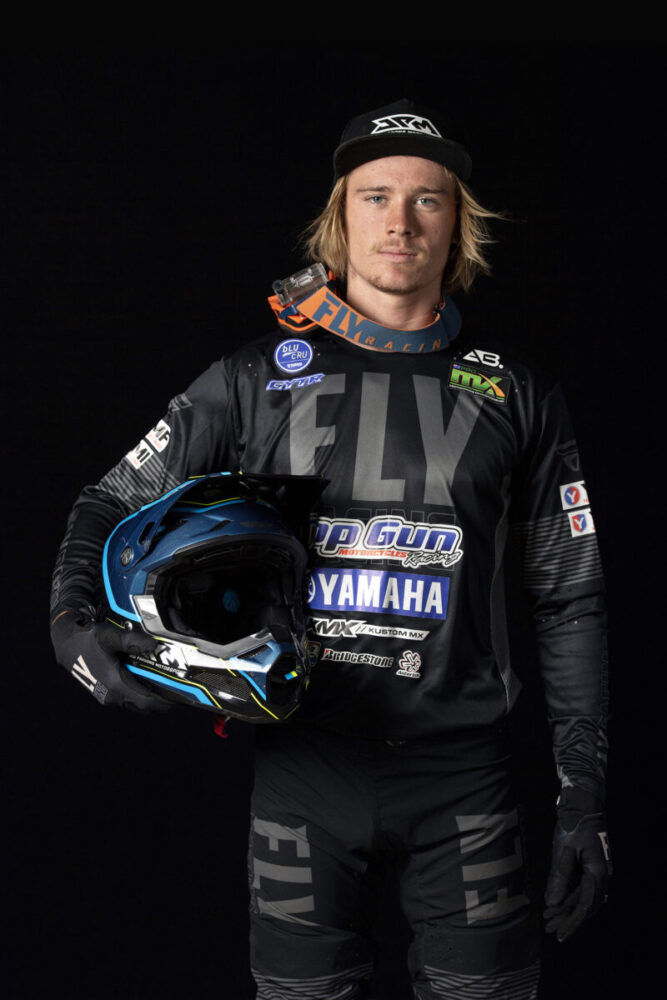 SHARE NOW
FANS

STAY UPDATED WITH ProMX NEWS