KTM 'READY TO RACE' WITH AUSTRALIAN FACTORY TEAMS IN 2021
KTM is 'Ready To Race' in Australia ahead of the 2021 season, announcing its factory teams that will contest the national enduro, motocross and supercross championships, as well as desert competition, in the new season.
Reigning Australian Off-Road Championship (AORC) number one plate-holder Daniel Milner will continue with the KTM Factory Racing Team for a fifth-straight year, fresh from clinching this year's E2 crown and being top of the series outright.
Milner will revert to his favoured KTM 500 EXC-F in the E3 division next season, determined to get back to racing after having the 2020 championship cut short and spearheading KTM's more focused off-road program.
In addition, longtime KTM Junior Motocross Racing Team standout Regan Duffy will lead KTM's return to operating an in-house factory Australian Motocross Championship (ProMX) and Australian Supercross Championship effort.
Duffy captured the 2019 Australian MXD title riding KTM machinery and, following a glowing performance at that year's Motocross of Nations (MXoN) in Holland riding the KTM 450 SX-F, the teenager has earned his opportunity in the premier class with KTM Motocross Racing Team.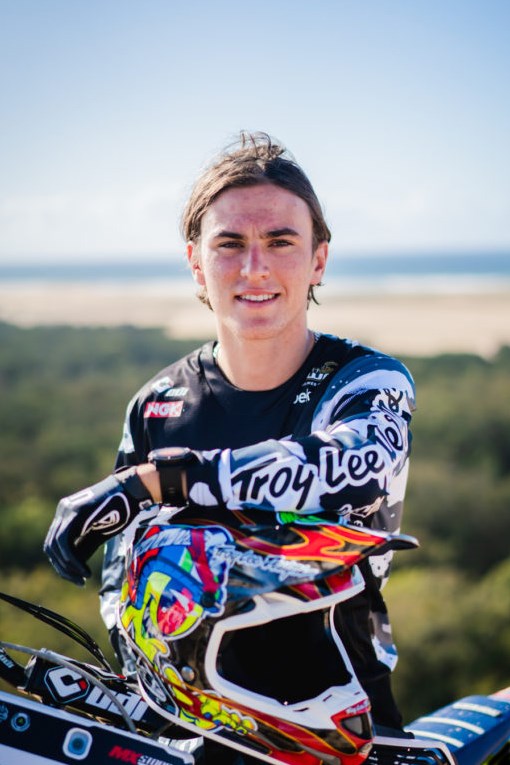 Current Finke Desert Race title-holder David Walsh will also return to the KTM Factory Racing Team in 2021, eager to get back on the KTM 500 EXC-F in a competitive environment as he looks to defend his result achieved in the prestigious event during 2019.
Daniel Milner:"Being able to sign for my fifth year with KTM in 2021 is really cool. I'm looking forward to working with the team again, getting back to the races and seeing what we can do in the new year. I've been able to achieve a lot with KTM since joining them and have been really motivated this year, so we will continue that, aim to do the same again next season and deliver some more championships."
Regan Duffy:"I'm really excited to be joining KTM and riding the 450 SX-F next season. I've been part of the brand's development path for a lot of my career and feel at home on the bigger bike, so it's a really good opportunity to step up with a great team around me. Not being able to race at the national level in 2020 was disappointing, but we will now set our sights on what's ahead and look forward to the challenge."
David Walsh:"I can't wait to get back out on the bike with KTM and it will be good to do some racing again. I'm very grateful to be part of the factory team and I really want to keep the success in the desert going for everybody. I chased the Finke win for so long and managed to hold onto it without even racing this year! Seriously though, we will prepare for 2021 and make the most of this opportunity together."
SHARE NOW
FANS

STAY UPDATED WITH ProMX NEWS