Kyle Webster
Nickname: WEB

Current age and Birthday: 24 years old, 24/04/1996

Hometown and State: Inverloch, Victoria
What was your first bike? Yamaha PeeWee 50

What bike/team/class did you ride for in 2020? Honda CRF 250F in MX2.

What bike/team/class are you riding in in 2021? Honda CRF 250F for Honda Racing in the MX2 Championship.
List your sponsors: Honda Racing, Honda Australia, FLY Racing, McLeod Accessories, AMX Superstore, FMF, Twisted Development, Pirelli, EZE, Delcon Civil, Berry Sweet, JC Concrete & Constructions, Beatons Proformula, JP Sportphysio.
What has been your biggest achievement, racing highlight in your career: Representing Australia at the Motocross of Nations in 2019 at Assen in The Netherlands. Finishing second in the 2019 MX2 championship.
Do you have any race day superstitions: I don't have any superstitions really, except I have avocado on toast every single day.
What is your ultimate goal in the sport: My ultimate goal in racing is to win as much as possible of course, but I'd also love to head back over to Europe again and have another go over there.
Who is your sporting idol: Ryan Dungey and Ricky Carmichael.
Describe yourself in 20 words: I like to stay as busy as I can and I enjoy being outdoors doing fun stuff.

Fun or interesting fact about yourself: Born in South Africa, moved to England when I was six, then moved to Perth when I was 10. I moved to the East coast when I was 18 to chase the dream. I enjoy surfing, mountain biking and training in general. I've been plant-based for a couple years.
What social media platforms do you use: Facebook – Kyle Webster &Instagram – @kylewebster96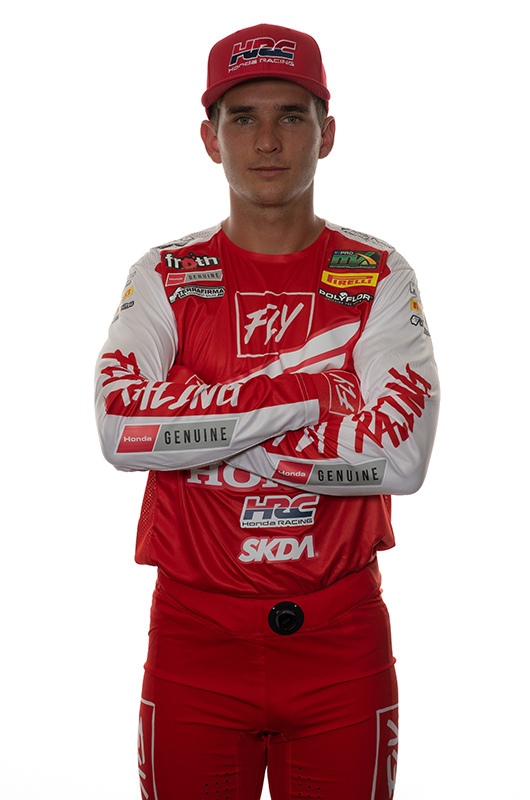 SHARE NOW
FANS

STAY UPDATED WITH ProMX NEWS