Luke Clout
Nickname: Clouty
Current age and Birthday: 27 years old, 12/11/1994
Hometown and State where you live: Annangrove, NSW.
What is your day job? Full time professional racer.
What was your first bike? Yamaha PeeWee 50
What bike/team/class did you ride for in 2020? I rode 250 class in the Monster Energy AMA Supercross Championship.
What bike/team/class are you riding in in 2021? Yamaha YZ450F for CDR Yamaha Monster Energy Team in the MX1 class.
List your sponsors: Yamaha, Monster Energy, Fox, Dunlop, Scott, Ethika, Giant Wollongong, Simmons Civil.
What has been your biggest achievement, racing highlight in your career: 2014 MX2 National Champion and representing Australia in the Motocross of Nations.
Do you have any race day superstitions: All my riding gear goes on my right side first, every time I ride.
What is your ultimate goal in the sport: To become a 450 motocross and supercross champion.
Who is your sporting idol: Chad Reed and James Stewart.
Describe yourself in 20 words: I like to have fun and enjoy life, but I work hard to be the best I can be at racing.
Fun or interesting fact about yourself: I was equally as good at soccer as I was at motocross. I played for NSW and had to choose between the two sports.
What social media platforms do you use: Facebook – Luke Clout & Instagram – @lukeclout4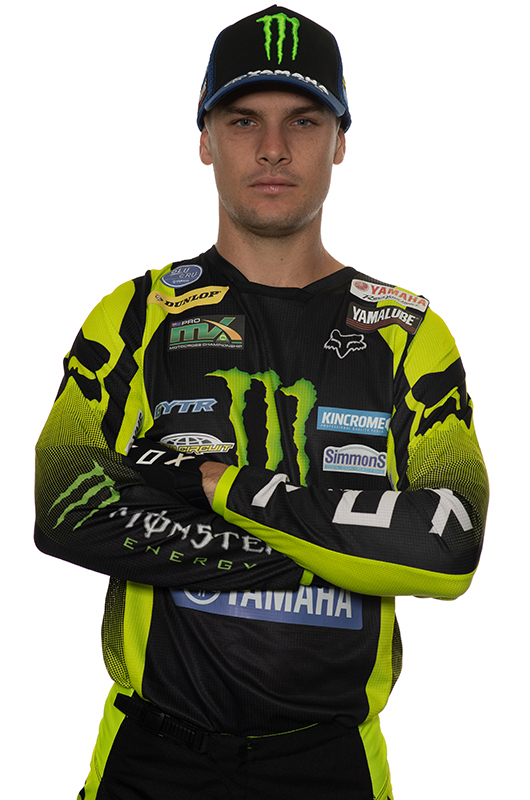 SHARE NOW
FANS

STAY UPDATED WITH ProMX NEWS