Siegah Ward
Nickname: Wardy
Current age and Birthday: 23 years old, 9/04/1997
Hometown and State: Port Lincoln, South Australia
What is your day job? Civil and Construction.
What was your first bike? Suzuki JR50
What bike/team/class did you ride for in 2020? Honda CRF450 2020, as a Privateer in the MX1.
What bike/team/class are you riding in in 2021? Honda CRF450R, as a Privateer in the MX1.
List your sponsors: Markane Racing, MX Wraps, SA Motorcycles, Intent, LS2.
What has been your biggest achievement, racing highlight in your career? Third in Australia (Junior National's) on a Honda 150. Received the Heart and Soul Award from Colleen Millsaps. Five sState Championships
Do you have any race day superstitions: Yogurt and berries every morning.
What is your ultimate goal in the sport? To get on a factory team.
Describe yourself in 20 words: Fun, energetic. Never give in attitude.What social media platforms do you use:Facebook – Siegah Ward & Instagram – @el.wardo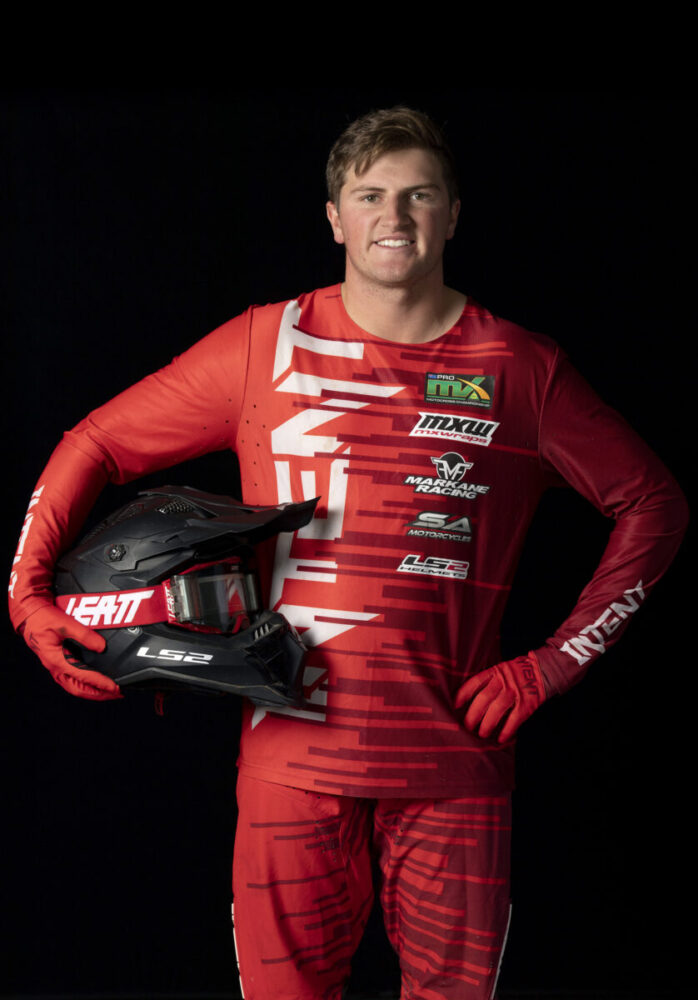 SHARE NOW
FANS

STAY UPDATED WITH ProMX NEWS