#47 Todd Waters
Nickname: Toddles, Toddy, Gorilla grip, Muddy Waters, Mr.Smoothie
Current age and Birthday: 31 years old, 01/12/1990
Hometown and State: Atherton, Far North Queensland & currently Burleigh Heads, Gold Coast QLD
What was your first bike? KTM 50
What bike/team/class did you ride for in 2021? MX1 450cc – Husqvarna Factory Team.
What bike/team/class are you riding in in 2022? MX1 – Husqvarna Racing Team.
List your sponsors? TDUB, M2R, Maxxis, Motorex, MPE suspension, Oakley, Snap On, Acerbis /Kite, SIDI, FLST, Albek, SKDA, FMF, Vortex, Asterisk, KT Cables, Nitro Mousse, VW, Berry Sweet, Swift Supplements
What has been your biggest achievement, racing highlight in your career? Winning the 2019 Motocross Championship & third in MXGP Italian round 2015 & 3 x MXoN
Do you have any race day superstitions? Try not to, we have enough stuff to worry about on race day. Although I always put my right sock on first.
What is your ultimate goal in the sport? To always have fun. If 2020 taught us anything, it's that we are lucky to be able to race our dirt bikes across the country. Let's enjoy it.
Who is your sporting idol? Tony Cairoli
Describe yourself in 20 words. Dreamer, hard worker, calculated risk taker, optimist, energetic, people person, rule breaker, I prioritize family & love the outdoors.
Fun or interesting fact about yourself? I became a Dad in March.
What is your day job? Where do I start… I am the owner of several small businesses, TDUB Garage, TDUB riding gear & TDUB Clinics (coaching). This year I am helping run a small junior motocross team. Plus, professional motocross and off-road racer.
What social media platforms do you use: Facebook – @toddwatersofficial, Instagram – @toddwaters47, Website – www.toddwaters.com.au Youtube – Todd Waters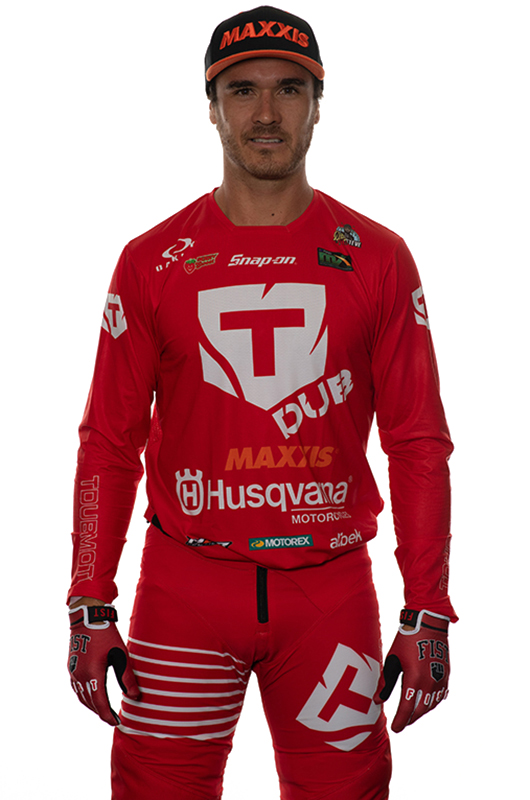 SHARE NOW
FANS

STAY UPDATED WITH ProMX NEWS