Wodonga Ready For ProMX Showdown
This weekend will see Wodonga host Round 3 of the Penrite ProMX Championship presented by AMX Superstores.
In the THOR MX1 class, we unbelievably enter Round 3 of the Championship with the title completely up for grabs, after what can only be described as an unprecedented turn of events for the Championship red plate holders since Round 1.
In spectacular fashion, the defending Champion and Red Plate holder from Round 1, Luke Clout riding for CDR Yamaha Monster Energy, exited the Championship after a high speed crash in the opening THOR MX1 Moto at Round 2 in Mackay. Clout has confirmed successful surgery to repair a broken lower leg and is now on the road to recovery, but he will relinquish his #1 plate at the end of the Championship.
In a devastating blow to his rookie season, winner of Round 2 in Mackay and new Red Plate Holder Kyle Webster, riding for the Honda Racing Australia team, was injured in a practice crash the week after Round 2, breaking both his left foot and right ankle, consequently ending his THOR MX1 Championship aspirations for 2022.
The scene is now set for Wodonga to be the undeniable momentum showdown of the THOR MX1 challengers. CDR Yamaha Monster Energy's Aaron Tanti, Husqvarna Australia's Todd Waters, KTM Australia's Kirk Gibbs, GO24's Brett Metcalfe and Honda Racing Australia's Dean Ferris, all have a huge point to prove at Wodonga by putting it all on the line to establish themselves as the new Championship favourite. With former 3 x Champion Dean Ferris returning to form and winning the final moto at Mackay, you can bet he will be hungry for more, just as his competitors will be eager to stop him gaining any further momentum in the Championship chase!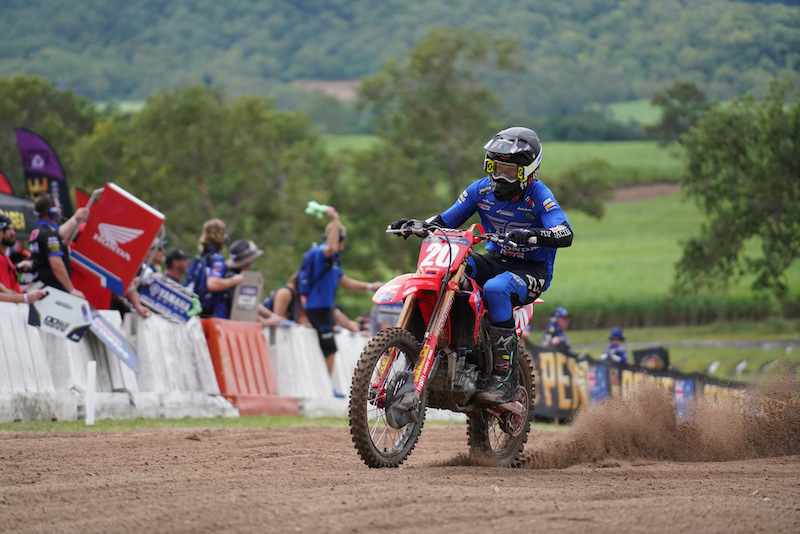 In Pirelli MX2, it has been the tale of elite level speed and consistency from Honda Racing Australia's Wilson Todd. Winning all 4 motos of the season so far with a perfect 100 points, Todd has shown incredible race craft to get the job done so far. However, Todd has been consistently challenged by Yamalube Yamaha's Alex Larwood, who has been gaining confidence and momentum early in the season. The Serco Yamaha duo of Bailey Malkiewicz and Jesse Dobson will also feature heavily into proceedings at Wodonga, looking to make ground on Todd and Larwood during the early stages of the Championship. Husqvarna Australia's Dylan Wills will bring his trademark good starts and flowing style to Wodonga where the NSW based rider will no doubt show speed and comfort early on the hard pack terrain.
In Maxxis MX3, the next generation of ProMX talent will again put on an incredible display of on track action for fans and industry alike. Current Red Plate holder Cambell Williams riding for Honda Racing Australia will look to return to winning form after the WA youngster and KTM Australia backed Kayden Minear showed incredible speed and maturity beyond his years to win at Mackay.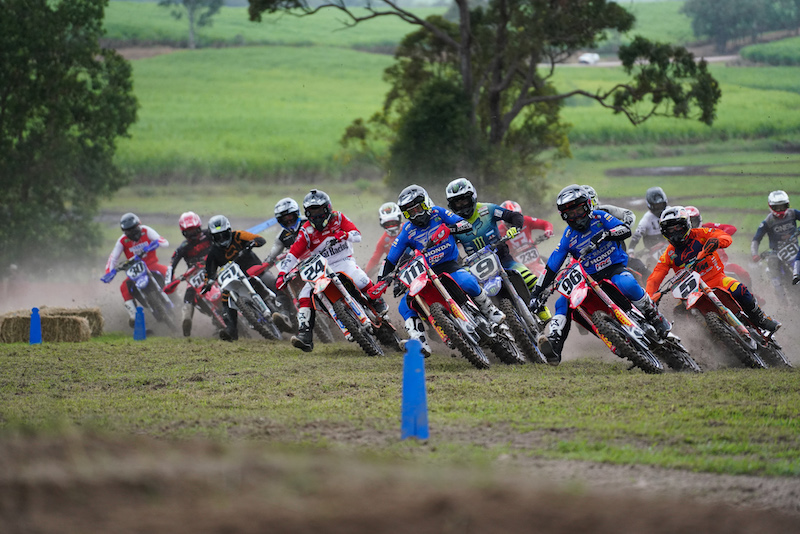 2022 Penrite ProMX Championship Presented By AMX Superstores
Round 1 – Wonthaggi VIC, 27th March
Round 2 – Mackay QLD, 10th April
Round 3 – Wodonga VIC, 1st May
Round 4 – Gillman SA, 29th May
Round 5 – Maitland NSW, 26th June
Round 6 – Coffs Harbour NSW, 24th July
Round 7 – QLD Moto Park, 14th August
Round 8 – Coolum QLD, 20-21st August
SHARE NOW
FANS

STAY UPDATED WITH ProMX NEWS