Zachary Watson
Nickname: Watto or Zac
Current age and Birthday: 16 years old, 05/08/2004
Hometown and State: Townsville, Queensland
What is your day job? Student
What was your first bike? Yamaha PeeWee 50.
What bike/team/class did you ride for in 2020? Yamaha YZ250F as a Privateer in Junior Lites.
What bike/team/class are you riding in in 2021? 2021 Yamaha YZ250F as a Privateer in MX2.
List your sponsors: Suncity Yamaha, Hansen Constructions NQ, Cassons Australia, Bell Australia, Oneal, Gearne, MPW, POD Active, Parramatta Racin, Wilmax Graphics, Strikeseats, D & K Transport, NQ Hardfacing.
What has been your biggest achievement, racing highlight in your career: Winning an Australian title, representing Australia in the World Titles finishing in tenth place and competing in the USA at the Mini O's.
Do you have any race day superstitions: No.
What is your ultimate goal in the sport: To go pro and race overseas.
Who is your sporting idol: Wilson Todd and Ryan Dungey.
Describe yourself in 20 words: Young but driven and determined.
Fun or interesting fact about yourself: I am really good at Flat Track and have three Australian Titles but don't enjoy it as much as Motocross.
What social media platforms do you use: Facebook – Zac Watson, Instagram – @zac_watson44 & Snapchat – Zac Watson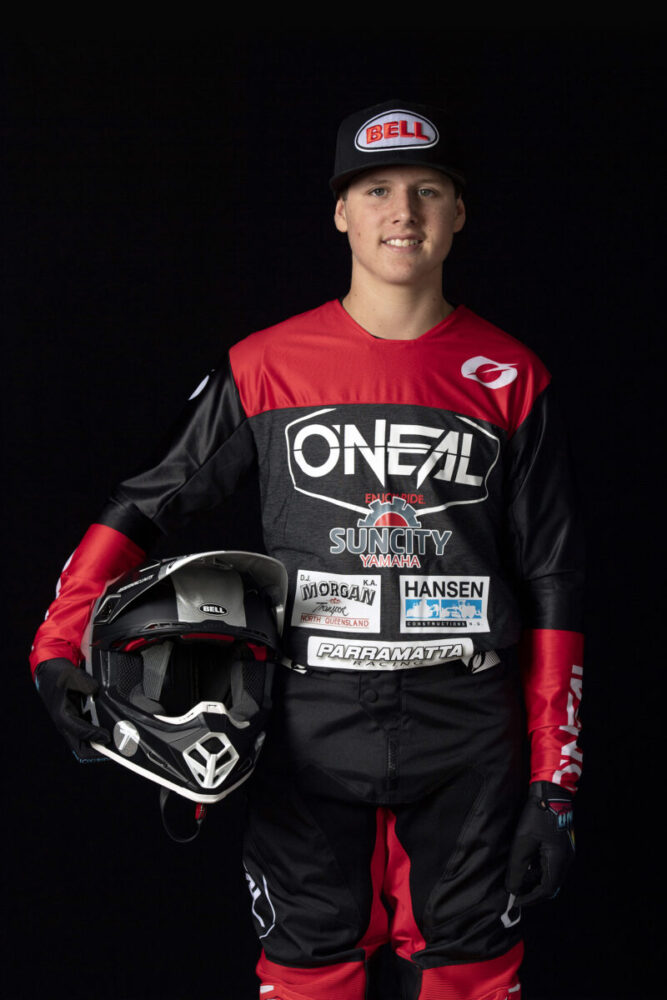 SHARE NOW